Hearing Healthcare Services in Palatine, Illinois
Comprehensive hearing testing
by experienced hearing professionals
Our practice offers comprehensive hearing testing services to those in and around Palatine, Illinois. Evaluating your hearing is an important part of your healthcare. As with all health related concerns, early detection is important and beneficial. If you are noticing changes in your hearing abilities, we invite you to schedule a hearing test with our audiologist Dr. Regina Dziewior, Au.D.
Hearing Aids & Accessories
Fittings, Programming & Maintenance
Should you require hearing aids, our team of professionals will assist you in selecting the right devices for your unique situation. We work with all of the leading hearing aid manufacturers including Widex, Phonak, ReSound, Signia, Starkey and Unitron. As an independently owned and operated hearing clinic, we are dedicated to providing unbiased recommendations for our patients. Our services include new hearing aid fittings, hearing aid programming, maintenance and hearing aid repairs.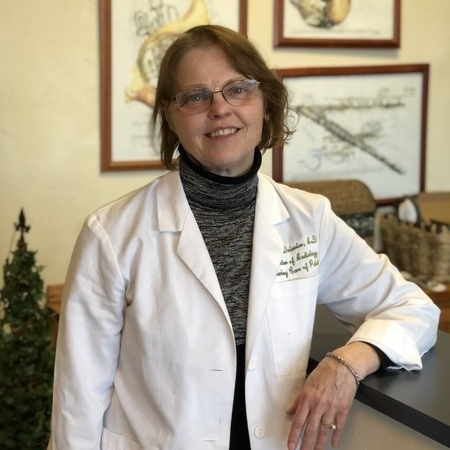 For those experiencing the frustrating symptoms of tinnitus, you'd come to the right place. Our experienced audiologist helps tinnitus sufferers find relief from ringing ears. With a variety of tinnitus management solutions now available, Dr. Dziewior can help you find the right fit for your budget and lifestyle considerations. If you or someone you love is struggling with persistent ringing, clicking, buzzing (etc) of the ears, call us to schedule a consultation today.
Repairs for most makes and models
On occassion, hearing aid wearers require repairs due to accidents, damage caused by children/pets, water damage, etc. If your hearing aids are not working as they should, contact our practice for hearing aid repairs. We offer hearing aid repair services for most makes and models including Starkey, Signia (Siemens), ReSound, Oticon, Unitron, Widex, Phonak and more. Most repairs can be performed in-house while you wait. If your aids require more extensive repairs, we will take care of the process with the manufacturer on your behalf.
What our patients are saying