Hearing
Aid
Brands
& Styles
Devices from the leading manufacturers
At Hearing Care of Palatine, we offer our patients the most advanced hearing aid technology available. We believe that each patient in unique and should be presented options that take into account their hearing loss, lifestyle and budget considerations. We offer a wide variety of choice to our customers because we believe what is most important is finding the right fit for you, not attempting to fit you into hearing aids we happen to carry. We work with all of the major hearing aid manufacturers to ensure that our patients have the best choices available.
Widex is a Danish hearing aid company with 50 years of experience in the field. They were the first to create a fully digital hearing aid with wireless technology, an innovation that has been adopted widely throughout the field. Their main models of hearing aids treat different degrees of hearing loss. The Widex Sound is known to offer a full spectrum, from background sound to whispering voices in a crowd. Their latest product is the Evoke, which touts machine learning to help the hearing aids automatically adjust to user preferences over time.
Phonak imagines a world where everyone enjoys the ability to hear well and lives a life without limitations. They are passionate about creating advanced hearing solutions that change people's lives to thrive both socially and emotionally. Known for their sleek designs and long battery life, Phonak has also been known for innovating audiological care. One of their best known features is the SoundRecover technology. This innovation allows users to hear high frequencies that have been lost for a long time. Their most recent product, the Phonak Marvel, allows for direct connections to Androids and iPhones and also has rechargeable options.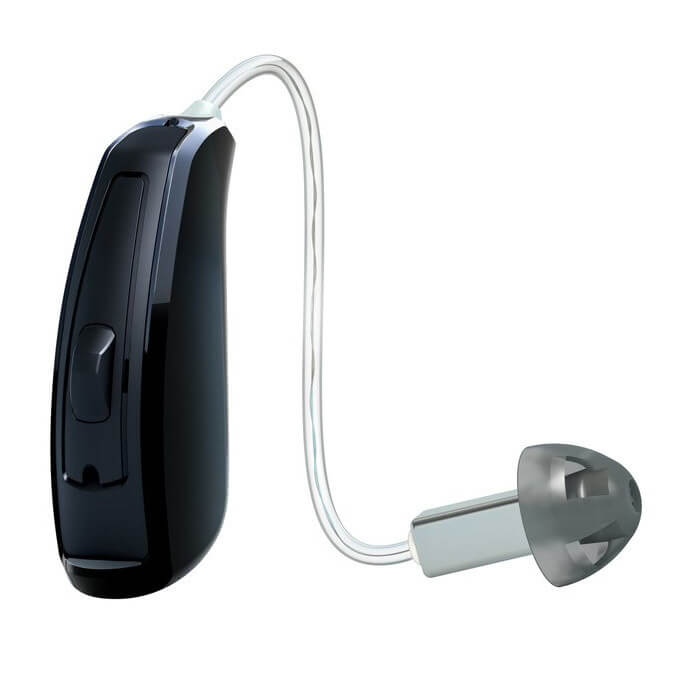 With roots that reach all the way back to the early 1940's, ReSound has pioneered the hearing aid industry and delivered a number of audiology industry firsts. Although their designs are sleek and innovative, they also offer manual controls that are easy to manipulate. ReSound creates an ecosystem of hearing aids, apps, and wireless accessories to let you adapt to all kinds of environments and situations and makes sure you hear the sounds you want to hear. Their LiNX hearing aids were some of the first to be labeled "made for iPhone" and Resound is currently offering the third and fourth generations of that product, LiNX 3D and LiNX Quattro.
Starkey is the only manufacturer that is based in the United States. With a history of excellence and innovation, the company has become a reliable name in the hearing aid business. In recent years, they launched the successful Halo series, which is an iPhone compatible hearing aid that streams phone calls and smart phone sound into the ear directly through the hearing aid. In 2018, Starkey launched Livio and Livio AI, which offer health and activity tracking capabilities. They are committed to innovation, philanthropy, and pushing the boundaries on hearing aids and hearables.
Tracing its roots back to the Siemens in the 1800s, Signia is part of a 140-year-old hearing technology company that continues to offer innovative products for global markets. Reaching all the way back to early telephone receiver technology, Signia now offers a wide range of hearing aids that take advantage of the latest technological advances. Now one of the top three companies in the world, Signia continues to offer cutting edge hearing aids for a wide range of needs. Their newest product line is the Signia Xperience, which comes with OVP (Own Voice Processing), a feature that helps first-time wearers adjust to the sound of their own voice.
This Danish manufacturer has specialized in high-end hearing aids that can replicate the natural world of sound, making them a world leader in hearing care since the early 1900s. Many Oticon users acclaim the precision of their aids, enabling them to hear complicated noisy environments with enhanced sound quality. Personalized features make these aids suited to most kinds of hearing loss. Oticon offers the People First promise to empower people to communicate freely, interact naturally, and to participate actively in the world around them. Their flagship line is the OPN, which has been reviewed positively from users around the world.
305 E Northwest Hwy
Palatine, Illinois 60067
Common hearing instrument wearing styles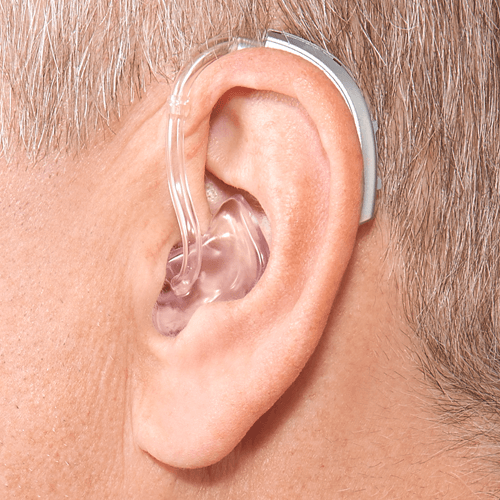 Behind the Ear (BTE)
Receiver in Canal (RIC)
In the Ear (ITE)
In the Canal (ITC)
Invisible in Canal (IIC)