Part of WS Audiology headquartered in Lynge, Denmark
Tracing its roots back to the Siemens in the 1800s, Signia is part of a 140-year-old hearing technology company that continues to offer innovative products for global markets. Reaching back to early telephone receiver technology, Signia now offers a wide range of hearing aids that take advantage of the latest technological advances. Now one of the top three Audiology companies in the world, Signia continues to offer cutting edge hearing aids for a wide range of needs, like it's Signia Silk, Signia Styletto and Signia Charge & Go devices. Their latest devices offer innovative features like rechargeability, frequency compression and direct streaming.
Latest Hearing Aids from Signia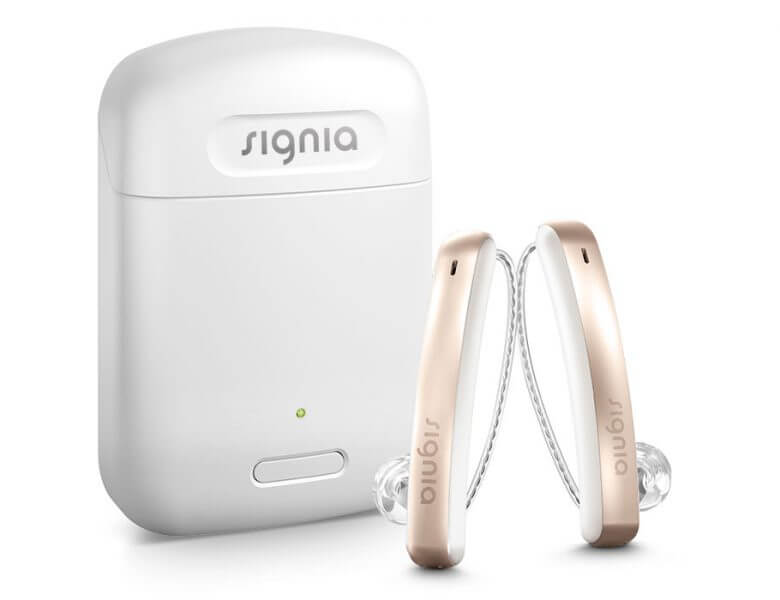 Signia NX
Signia's new Nx hearing aids are a natural choice for high performance and easy hearing. Whether in a meeting, taking an important business call, or meeting colleagues for lunch, Signia's new hearing aids help wearers enjoy the most natural sound experience. In addition, users get superior connectivity and audio streaming from their smartphones and televisions.
Signia Nx also provides the first solution to help first-time wearers adjust to their own voice. It delivers improved first fit acceptance by combining audibility with a natural-sounding voice. Own Voice Processing (OVP) improves spontaneous acceptance of own voice by 75% of dissatisfied hearing aid wearers, according to Signia. The continuous full-bandwidth audio exchange in NX enables dynamic scanning and processing of the user's own voice completely independently from all other sounds, including all other voices. This allows us at Audiologic Services to fine-tune the hearing aids for optimal audibility of the entire acoustic environment, without having to compromise the audibility to improve the sound quality of the wearer's own voice.
Signia Pure Charge & Go
The all-around solution to address your needs, Pure Charge&Go combines the benefits of Nx technology for the most natural sound and convenience with lithium-ion rechargeability and wireless connectivity. Wearers no longer have to worry that they might struggle to replace disposable batteries. The Charge & Go system, with it's convenient charger, gives wearers complete convenience knowing that the hearing aids will be charged when they need them. The Lithium-Ion battery system of Pure Charge&Go Nx supports Bluetooth connectivity, allowing wearers to enjoy long-lasting high quality audio streaming. By charging up the hearing aids while they sleep, they can trust their hearing aids to always deliver the sounds they want to hear.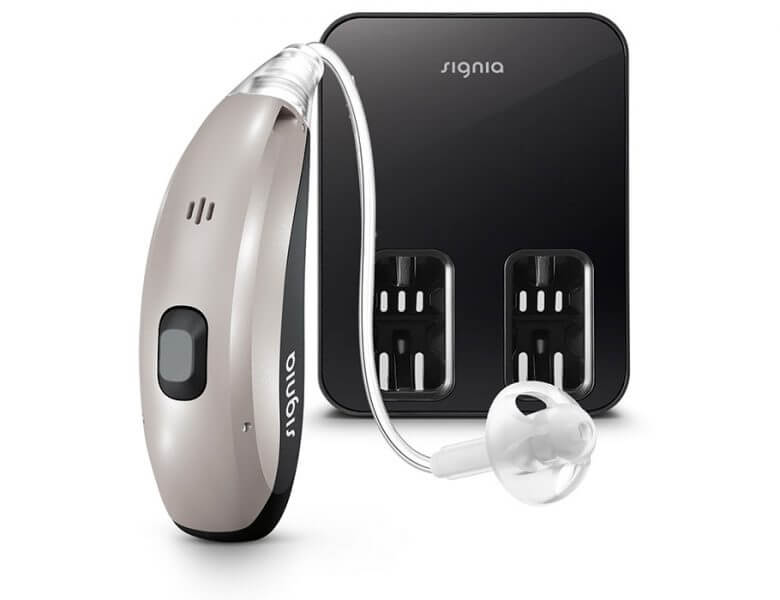 Signia Styletto
Styletto's industry-first slim design was created to give people with hearing loss a different option from the traditional hearing aid shape. Sleek and discreet, these ultra-modern devices come in three stylish color combinations. A portable, easy-to-use charging case provides 19 hours of daily use after just three hours of charging. The charger can also power Styletto hearing aids for full three charges without the need to plug in. More than just stylish design, Styletto offers the latest advancements in hearing technology with clear speech understanding in noise, enhanced spatial awareness, extended dynamic range, and OVP (Own Voice Processing) for a more natural-sounding voice.
305 E Northwest Hwy
Palatine, Illinois 60067
Signia Hearing Aid Accessories
Signia Streamline Mic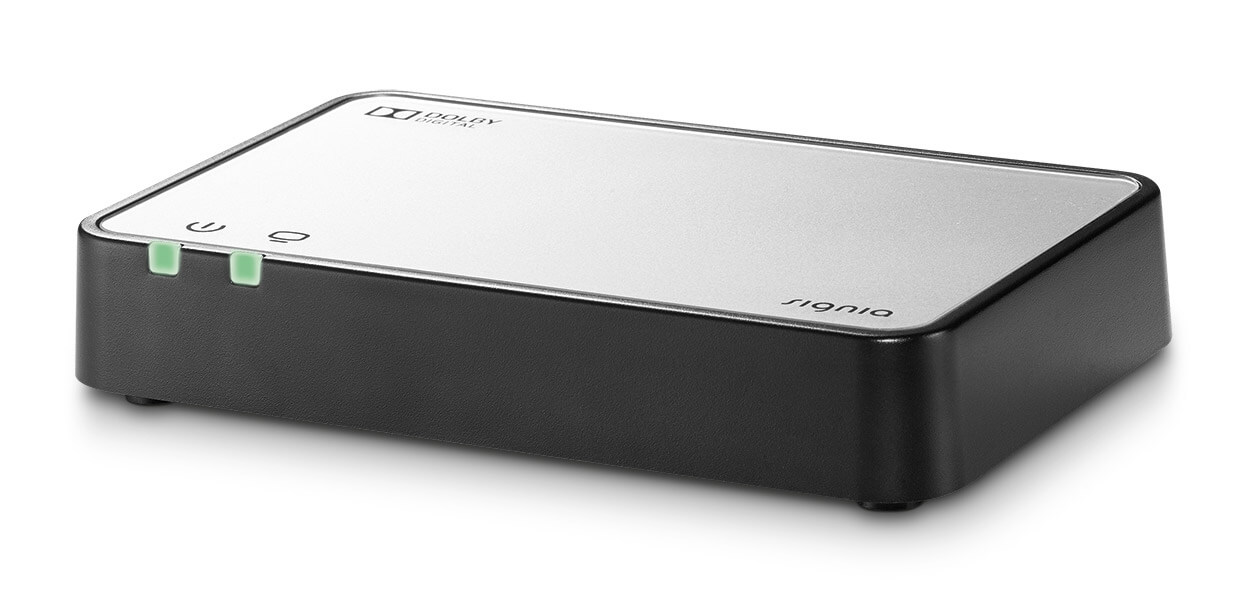 Signia Streamline TV
Signia MiniPocket
Signia easyPocket™