At Hearing Care of Palatine, we are proud to offer a wide variety of choice to our clients. We believe what is most important is finding the right fit for you, not attempting to fit you into hearing aids we happen to carry. We work with all of the major hearing aid manufacturers to ensure that our patients have the best choices available. Below are the latest hearing aids from all of the leading hearing aid manufacturers.
In 2018 Widex launched its newest product, Widex Evoke, which is the first hearing aid to incorporate machine learning technology. When it's noisy, you need your hearing aid to filter out anything that can distract from hearing speech. But in quiet situations, you want to hear all the subtle details. EVOKE has a built-in Fluid Sound Controller that sets the optimal sound for different sound environments. Wearers can even teach their Evoke aids how they prefer to hear with a few taps on the EVOKE app. The SoundSense Learn feature gives users two sound profiles to choose from. Simply listen to them and select the preferred sound – as many times as you want. Because of its built-in SoundSense Adapt technology, it remembers all changes a wearer makes and intelligently applies them to similar situations – even if they're in a totally new environment.
Traditional hearing aids isolate one speaker and suppress all others. Oticon Opn and Opn S are so fast, they can wearers access to multiple speakers around them that they want to listen to and help reduce noise at the same time. Oticon Opn S takes open sound to the next level, providing more flexibility and choices for users. It delivers the clearest and purest possible signal yet to provide speech understanding on par with normal hearing in noisy environments – empowering Opn wearers to participate in the same social situations as everyone else. The new Velox S platform supports key technologies proven to deliver better hearing with less effort.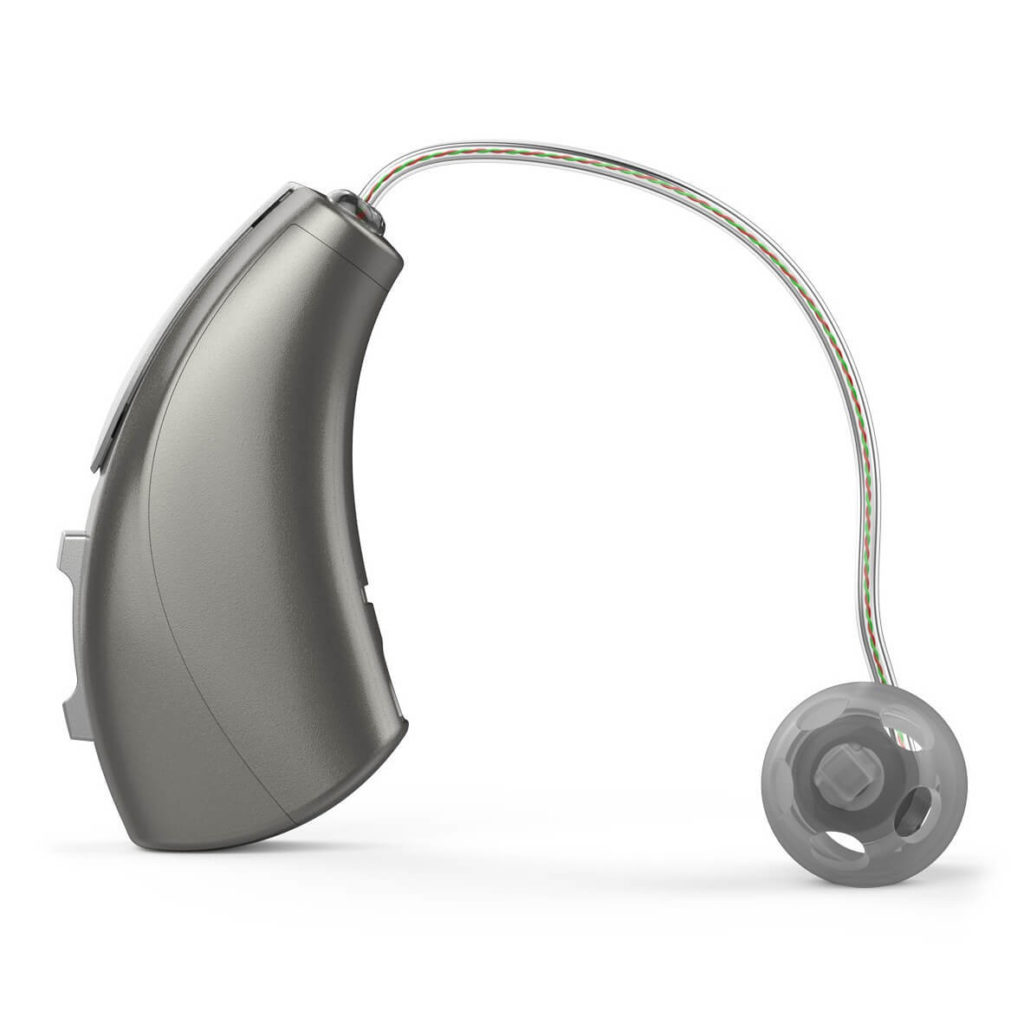 Recently, Starkey launched it's Livio series, which includes a standard version and a version with artificial intelligence (AI). Livio AI is the world's first hearing aid to provide both superior sound quality and the ability to track body and brain health. As the first-ever hearing device to include integrated sensors and artificial intelligence, Livio AI is a multi-purpose device that redefines what a hearing aid can do. Until the launch of Livio in 2018, there has never been a device that tracks physical activity and cognitive health, as measured by hearing aid use, in real-life situations. Many fitness tracking devices use the wrist, but the ear provides far more accurate data – in fact, it's an ideal spot for reliable tracking, and Livio AI is the first-ever device to take advantage of that. The standard Livio devices come equipped with industry-leading technology, like direct-to-phone streaming and frequency compression.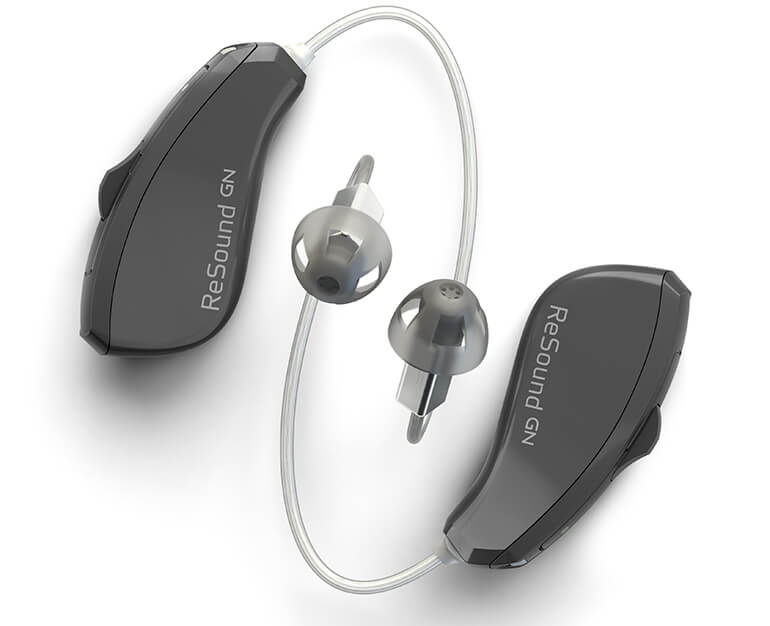 ReSound LiNX Quattro hearing aids automatically adjust to the wearer's environment, and users can personalize their hearing experience even further through the devices or ReSound's smartphone apps. With increased power and new processing capabilities, audio lag time has been eliminated when streaming directly into the hearing aids or through a ReSound wireless accessory. With a lithium-ion battery that is small, discreet and completely sealed for protection, ReSound LiNX Quattro is one of the most advanced rechargeable hearing aids on the market. Sporting a long-lasting battery that gives enough power to last more than a full day, LiNX users can feel confident their hearing devices will be ready when needed.
This newest generation of Phonak technology recognizes and automatically adapts to precisely match more listening situations than ever before. With AutoSenseOS 3.0 and Binaural VoiceStream Technology in all models, wearers can easily and effortlessly enjoy better speech understanding in noise in everyday life. Phonak Audéo Marvel can connect directly to either iOS or Android smartphones or any other Bluetooth® enabled phones. Marvel hearing aids can be used for hands-free calls and for listening to TV, music, e-books, podcasts and much more. The Marvel comes in 5 different styles to suit almost any hearing loss or style preference.
Signia Styletto's industry-first slim design was created to give people with hearing loss a different option from the traditional hearing aid shape. Sleek and discreet, these ultra-modern devices come in three stylish color combinations. A portable, easy-to-use charging case provides 19 hours of daily use after just three hours of charging. The charger can also power Styletto hearing aids for full three charges without the need to plug in. More than just stylish design, Styletto offers the latest advancements in hearing technology with clear speech understanding in noise, enhanced spatial awareness, extended dynamic range, and OVP (Own Voice Processing) for a more natural-sounding voice.
305 E Northwest Hwy
Palatine, Illinois 60067